The Immigrants Manual for Success in America
Are you planning to legally migrate to the United States or an immigrant that is already in the United States? Our attorney, Solomon O. Kanu's new book titled, The Immigrants' Manual for Success in America: Unlocking the Secrets to the Visa Process, Entering the Us, Staying in the Us, and Excelling in the US, is now available for purchase.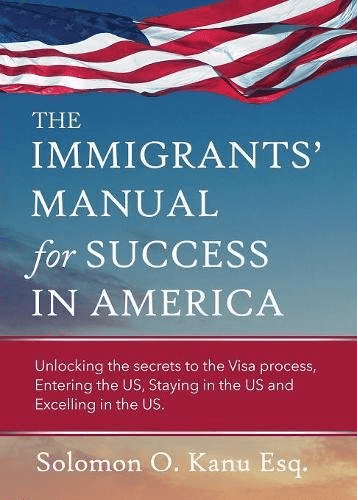 Purchase this book to learn about the Visa process, entering the U.S., and excelling in the U.S.