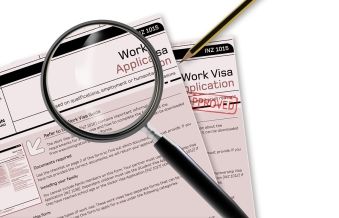 If you're looking for a path toward U.S. citizenship, it may start with your job. The United States awards employment-based visas to individuals who meet certain requirements. There are varying levels of preference when it comes to employment-based immigration to the United States. Read on to learn more about these visa programs and then contact a U.S. immigration lawyer to begin the process of applying for employment-based immigration.
First-Preference EB1 Visa
You may be eligible for a first-preference, employment-based visa if you have an extraordinary ability, are an outstanding professor or researcher, or are a multinational executive or manager. Qualifying for an EB1 visa based on extraordinary ability is not limited to employment, as you may be eligible for a first-preference visa if you demonstrate extraordinary talent and ability in the sciences, arts, or athletics.
Second-Preference EB2 Visa
There are multiple ways to qualify for an EB2 visa. For example, you may qualify if the job you apply for in the United States requires an advanced degree and you possess such a degree or its equivalent. You may also obtain an EB2 visa by seeking a National Interest Waiver, which are usually granted to those who have exceptional ability and whose employment in the U.S. would greatly benefit the nation.
Third-Preference EB3 Visa
Employment-based, third-preference EB3 immigrant visas are typically granted to skilled workers, professionals, and "other workers." Skilled workers are those persons whose job requires a minimum of two years of training or work experience. Professionals are persons whose job requires at least a U.S. baccalaureate degree or a foreign equivalent. "Other workers" are persons performing unskilled labor requiring less than two years of training or experience.
Fourth-Preference EB4 Visa
EB4 visas are reserved for special immigrants. The following special immigrants are eligible for fourth-preference, employment-based immigrant visas: Religious workers, broadcasters, Iraqi/Afghan translators, physicians, armed forces members, Panama Canal Zone employees, retired NATO-6 employees, and the spouses and children of deceased NATO-6 employees.