About Solomon O. Kanu
Attorney Helping Immigrants in Phoenix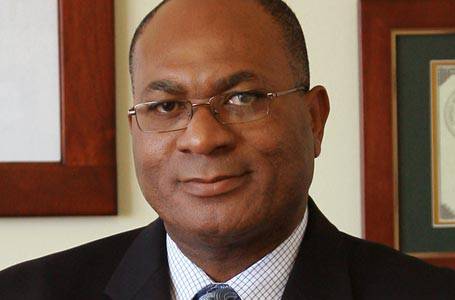 When you are looking for a lawyer to help you resolve a legal matter, you want to know that your attorney has what it takes to handle your case with efficiency and professionalism. You also want to know that your attorney has the experience, the commitment, and the passion needed to protect your interests.
At the Phoenix, Arizona law offices of Kanu & Associates, P.C., we help clients with many legal problems, from immigration concerns to criminal defense to small business issues. We bring experience and know-how to every matter we handle, and we zealously protect our clients' interests.
Education
Solomon O. Kanu graduated with a Juris Doctor degree from the Thomas M. Cooley Law School in Lansing, Michigan in 1999. He also holds a Bachelor of Arts degree with Honors in Economics from M.D. University Rohtak, India and a Master's degree in Business Finance from M.S. University of Baroda, India.
While in law school, Mr. Kanu gained invaluable experience working as a law clerk for the Presiding Judge of the 54th District Court in Lansing, Michigan and with the California Attorney General's Office in the Licensing Division. Mr. Kanu handled cases dealing with license revocations of registered nurses, pharmacists, dentists, general contractors, auto mechanics, and others.
Areas of Practice
Bar Admissions
U.S. Court of Appeals 9th Circuit, 2002
Arizona, 2001
U.S. District Court District of Arizona, 2001
Professional Associations & Memberships
American Immigration Lawyers Association
American Bar Association
State Bar of Arizona
Greater Phoenix Black Chamber of Commerce
African Association of Arizona
Publishing
Experience & Compassion
Mr. Kanu was admitted to the practice of law in October 2001 by the Arizona Supreme Court. Since then, Mr. Kanu has focused on immigration law and related matters. He has represented individuals from at least 20 different countries in immigration and related matters. He represents individuals and organizations before the United States Citizenship Immigration Service across the United States and in immigration courts nationwide. Mr. Kanu also represents clients in criminal matters pending in Arizona as well as helps clients with small business concerns.
Our Phoenix immigration attorney is a first-generation immigrant. He understands the hurdles involved in moving to and settling down in the United States. His goal is to make the journey easier for those coming after him.

Call us today at (602) 353-7795 to find out how our Phoenix immigration lawyer and his firm can help you with your immigration, criminal, business, and real estate matters.