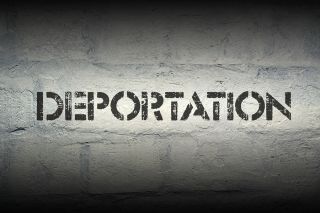 There are several reasons why you may have been deported from the U.S., such as conviction of a criminal offense and failure to register as required. Your United States deportation attorney can help you understand the ways in which you might be eligible to apply for U.S. immigration in the future. Under deportation law, you may need to wait for a specific length of time before you can apply for another visa. This is known as the period of inadmissibility.
Applying for Re-Entry After a Period of Inadmissibility
The period of inadmissibility can be five, 10, or 20 years—or you may be considered permanently inadmissible. Typically, individuals who were removed in an expedited removal proceeding must wait five years. If you had an immigration hearing before a judge and you were ordered to leave the country or if you left the U.S. before an order of removal was resolved, you may be required to wait for 10 years. If you were deported more than once, you must wait 20 years. Permanent inadmissibility applies to individuals convicted of an aggravated felony and those who re-enter the U.S. illegally after deportation. If you are not permanently inadmissible, you may decide to wait until you are eligible to apply for readmission, at which time your immigration lawyer can help you apply for a new green card.
Submitting a Form I-212 Request
Not all individuals must wait through the entire inadmissibility period, however. Your immigration lawyer can initiate a Form I-212 request on your behalf. Form I-212, Permission to Reapply for Admission into the United States After Deportation or Removal is essentially a request for a second chance. When reviewing your waiver request, the government official will consider factors such as why and when you were removed, how long you lived in the U.S., your family obligations, hardship to yourself or others because of the removal, and evidence of rehabilitation if you committed a crime.
Applying for an I-601 Waiver
Some individuals may also need to submit Form I-601, Application for Waiver of Grounds of Inadmissibility. If approved, this waiver will eliminate the grounds for removal. When completing this application, your immigration lawyer can help you explain the grounds for removal and the favorable factors for your case that you believe outweigh the unfavorable factors.