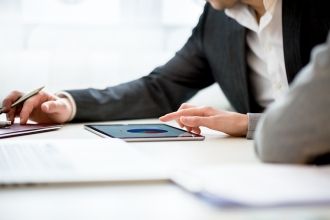 United States immigration lawyers can help you with a variety of matters. These include sorting through your family immigration options, handling your application for U.S. immigration or citizenship, and defending you against an order of removal. To get the most out of your meeting with the immigration lawyer, it's best to be well prepared.
Gathering the Necessary Documents
You should call the office of the immigration lawyer ahead of your consultation to inquire about any documents you may need to bring. You may be asked to fill out a questionnaire ahead of your visit, which will include basic information such as your full name and place of birth. If you're hiring a deportation attorney, bring your Notice to Appear. If you've already applied for immigration, bring all of your case documents with you.
Compiling a List of Questions
You may have questions about the U.S. immigration system that you wish to ask the immigration lawyer. To ensure that you remember to ask these questions, write them down and bring this list to your meeting. For example, you may wish to ask your lawyer how he or she will approach your case and what you can expect to happen next in the legal process.
Answering the Lawyer's Questions
At the meeting, your immigration lawyer will have plenty of questions for you. It's important to answer these questions fully and honestly. Remember that anything you tell your attorney is confidential. If you provide inaccurate information, your attorney may not be able to represent your best interests as well.
Discussing Your Case and Legal Options
You should be prepared to discuss your case and the lawyer's recommended course of action. It's a good idea to bring along a notebook and a pen so you can make notes about your legal options. Immigration and deportation law can be highly complicated. If you don't understand something about your case, you can always ask your lawyer to explain it to you more clearly.
Hiring the Immigration Lawyer
If you expect to hire the immigration lawyer at the first meeting, be prepared to carefully review a contract. Your lawyer can explain anything in the contract that you do not understand. The contract will define the lawyer's fee structure. You may need to pay a retainer, or down payment, at the first meeting.