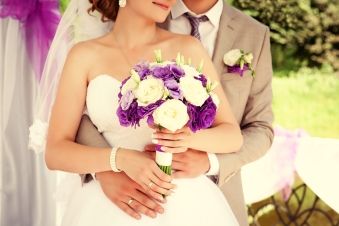 More than a million people from all over the world immigrate to the United States every year. No matter your reason for immigrating to the U.S., you'll want to bring your spouse with you or at least arrange for your spouse's immigration at a later date. Fortunately, there are immigration pathways for married couples to stay together in the United States. If you are attempting to immigrate to the United States with your spouse, contact a U.S. family immigration lawyer for help. In the meantime, here is a look at some of the immigration laws for married couples.
Immigrant Status Requirement
You may bring your spouse to the United States by filing Form I-130, Petition for Alien Relative. In order to submit a successful petition, you must first be a U.S. citizen or legal permanent resident. Your spouse can also apply for a K-3 nonimmigrant visa, which will permit him or her to live in the United States while the immigrant visa is being processed and approved.
Validity of Marriage
All applicants must establish the validity of the marriage, which is generally determined by the law of the place where the marriage was celebrated. In most cases, a marriage certificate is the most widely accepted piece of evidence that a marriage is valid and legal. Although the United States now recognizes same-sex marriages, the USCIS does not recognize polygamous marriages, civil unions, proxy marriages, and relationships entered into for the purpose of evading or circumventing U.S. immigration laws.