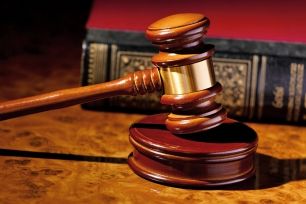 If you're looking for an immigration lawyer, you may be trying to obtain a visa or you may be going through the process to obtain U.S. citizenship. Or, you may have a relative who is facing deportation. An immigration lawyer can help you with all of those issues and many more. However, choosing the right lawyer is important. After developing a list of immigration lawyers in your area, visit their websites to evaluate their backgrounds and areas of expertise. Then, schedule initial consultations to ask them questions about how they plan to handle your case.
Expertise
Clearly, you'll need to hire an attorney with experience in matters pertaining to immigration. However, you may also wish to look beyond your present situation and consider how your lawyer may help you in the future. To build a long-term relationship with your Phoenix immigration lawyer, make sure he or she has experience handling not only visa applications and deportation cases, but also other legal services you may need. Some of the issues immigrants may be interested in include starting a new business, taking out a mortgage, and defending you in the event that you face criminal charges.
Background
The websites of the immigration lawyers on your list should include biographical information. You'll likely be able to find information on the education of the lawyers and when they were admitted to the bar, in addition to their professional experience representing clients. Since immigration matters are often emotionally taxing, many individuals prefer to choose a lawyer who has personal experience with it. By working with a lawyer who is also a first-generation immigrant, you can rest assured that he or she will know exactly what you're going through and how best to help you.
Consultation
When you've narrowed your list down to just a few lawyers, you can begin scheduling consultations.  Bring along a list of questions you may have, such as how the lawyer will approach your case and what the outcome is likely to be.