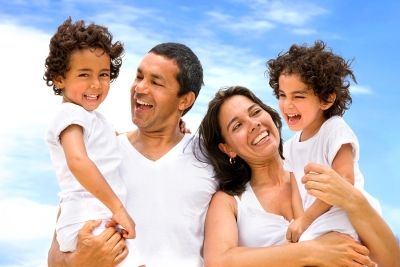 When you consult an immigration lawyer about U.S. immigration in Phoenix, he or she will ask you a series of questions to determine on what basis you may be eligible for a visa. For example, you may apply for family immigration if a relative has U.S. citizenship or if a relative is a lawful permanent resident. If you apply for a family-based immigrant visa, your relative must be willing to sponsor you and must be able to prove that he or she has sufficient means to support you once you arrive in the country.
What Are the Types of Family-Based Immigrant Visas?
There are two categories of family-based immigrant visas. Your immigration lawyer will recommend applying for an immediate relative immigrant visa if you are the spouse of a U.S. citizen or the unmarried child of a U.S. citizen, provided you are under the age of 21. You also fit into this category if you are the parent of a U.S. citizen who is at least 21 years old, or if you're an orphan adopted abroad by a U.S. citizen. If none of these circumstances apply to you, you may be eligible to apply for a family preference immigrant visa. There are different family preference categories for these visas, such as the family first preference (F1), which applies to unmarried children and grandchildren of U.S. citizens.
What Happens if I Am Ineligible for a Visa?
There are many reasons why you might be considered ineligible for a family-based immigrant visa. These include health-related reasons, criminal convictions, and security-related reasons. You are also considered ineligible if you previously overstayed a visa or submitted fraudulent documents. However, even if you are ineligible, you may be able to obtain a waiver of ineligibility with the help of an immigration lawyer. Whether or not you can apply for a waiver depends on your visa category.
What Should I do After Receiving a Visa?
Once you receive your family-based immigrant visa, you will receive your passport with the visa inside, along with a sealed packet. The sealed packet contains the documents you submitted to the consulate. Do not open this packet. You must present the sealed packet to the U.S. immigration official upon entry into the U.S. Remember to pay the immigrant fee to the U.S. Citizenship and Immigration Services (USCIS) before traveling to America.