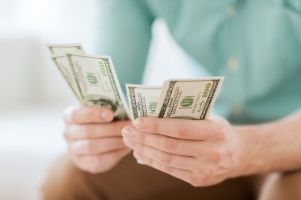 If you are temporary resident, you may be eligible for a green card if you make an investment in a commercial enterprise in the United States or plan to create or preserve at least ten permanent full time jobs for qualified U.S. workers. Each year up to 10,000 visas are authorized for eligible entrepreneurs and their family. Here is a closer look at eligibility requirements and how to apply for an investment-based green card. Professional assistance is highly recommended, so consult with an immigration lawyer in Phoenixabout an investment visa.
Eligibility Criteria
First and foremost, you must be admissible to the United States and have an approved Form I-526 (Immigrant Petition by Alien Entrepreneur). Your must invest $1,000,000, or at least $500,000 in a targeted high-unemployment or rural area. In return for your investment, U.S. Citizenship and Immigration Services (USCIS) may grant conditional permanent residence to you, your spouse, and unmarried children under 21. For additional information on eligibility criteria for an investment-based green card, consult with an immigration lawyer or see Section 203(b)(5) of the Immigration and Nationality Act.
Application Process
If you are currently living outside the United States, you will need to submit Form I-526 for consular processing with USCIS. If you have a pending Form I-485, you may apply for authorization to work in the U.S. If you are currently living in the United States, you will need to apply for conditional permanent residence on Form I-485 (Application to Register Permanent Residence or Adjust Status). The following evidence/documentation must be submitted with your application: two passport-style photos, Form G-325A (if between 14 and 79 years of age), copy of birth certificate, Form I-94, Form I-693, the approval notice for Form I-256, and all applicable fees. An immigration lawyer in Phoenix can help with your application for permanent residence through investment.